All about Shoe Inserts for Height
Views: 53 Author: Site Editor Publish Time: 2021-08-26 Origin: Site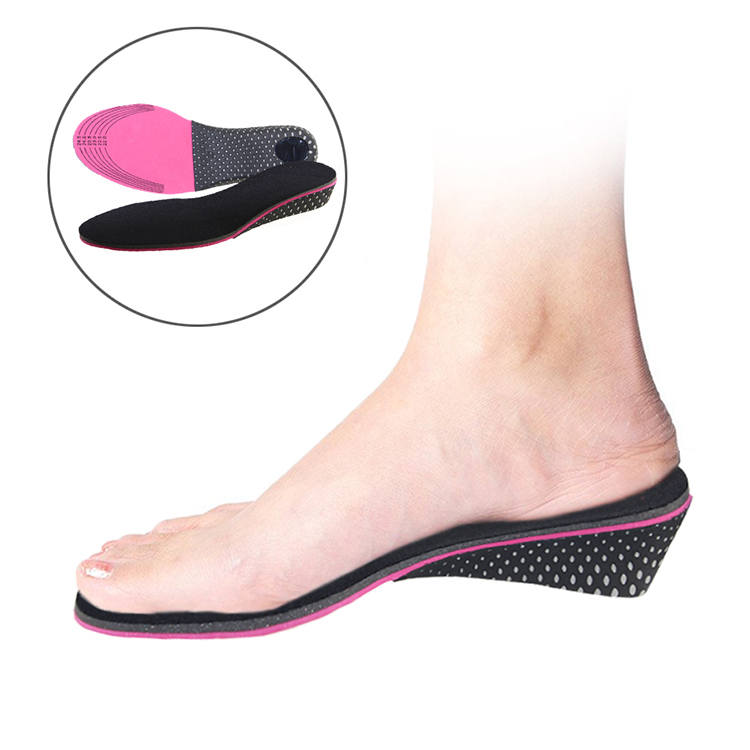 Shoe inserts for height look like normal from the outside because the heel is hidden. The name of walking shoes, long boots, high shoes, and shoes with elevator means the same type of shoes. Shoe inserts for height are attractive for those who want to look taller immediately and effectively. The shoe inserts are designed to increase the height of the user and at the same time, make them feel comfortable.
You can easily insert thick shoes into your shoes to look longer, but you may not feel comfortable. Although you decide to wear shoes with an elevator, you can not only increase your height but also feel comfortable. Do you need to know what makes shoes friendly to wear? Let's consider four parts of the shoe that are made to increase the user's height and make them feel comfortable:
1. The upper part of the shoes
The upper part is designed to fit the thick insole. The inclination between the face and the letter is higher than that of the average shoe, so the function curve is more elevated and prevents the stumble.
2. Insoles
height increase shoe insole can comfortably cushion and add additional height, which is the magic part to increase the length. They can be made of plastic, cork, or foam. The front is lower than the back. There are different designs on the slope and the curve to adapt to different feet.
3. Half insoles
The midsole provides a level of cushioning between the insoles and the outer insoles. Because the sole is usually made of soft and expensive materials, it is easy to get rid of it. The middle insoles protect the deterioration of the insoles and provide ventilation.
4. Outsole
The outsole makes the user feel comfortable and allows natural instep. A smooth heel can replace natural rubber heel.
These four unique parts ensure the height and comfort of the user. The shoes with height increase are different from usual shoes, but they seem casual shoes from the outside, which makes you lengthen without more knowledge. But in this article, we will see height insoles.