Boost Shoes Insoles Release Your Sense Of Foot!
Views: 51 Author: Site Editor Publish Time: 2021-06-03 Origin: Site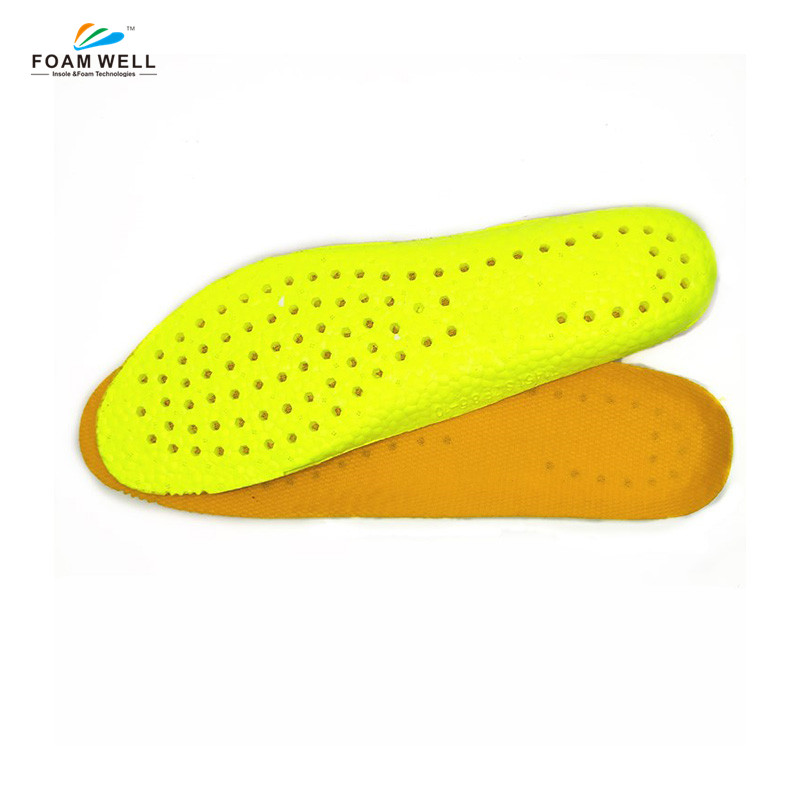 Running has become a part of many people's lives. For those who love running for a long time, what is the most important thing? Of course, there is a pair of suitable shoes. The standard for a good shoe is to have a good pair of custom shoe insoles. And boost shoes insoles is one of the best. It is not easy to deform, it is comfortable to wear, as if stepping on a soft foam, and its stability is relatively high. It is very friendly for some jogging enthusiasts.
Boost material is a polyurethane (E-TPU) material made of special small energy-absorbing particles after high-pressure compression. It is shaped like a popcorn, has excellent resilience and deformation recovery, and its performance is far beyond the traditional EVA material.
Boost shoes insoles are a kind of polymer material made up of countless flexible and light-weight TPU foam balls. The raw material has large weight, high hardness and poor shock absorption performance, but the volume can be expanded 5-8 times after foaming, lighter weight, stronger air permeability, environmental protection, wear resistance, high elasticity, and shock absorption.
In addition, the material of boost shoes insoles has no peculiar smell and has good light transmission effect. When you hit the flashlight on the mobile phone, you can clearly see the texture of the ball, which is very technological.
The custom shoe insoles made of popcorn material inherit the superior performance of the material itself, and it is full of elasticity. Wearing it can reduce the burden on the feet and make walking, running and jumping easier. The flexibility is also surprisingly good, no matter how it bends or is overwhelmed, it won't be deformed. The size 42 insole is only 45 grams, and you can hardly feel it in the shoe, and it will not affect your running speed at all.
Boost shoes insoles are designed according to the curve of the sole, from the forefoot to the heel, they can fit the foot better. In particular, the design of the U-shaped heel cup can comfortably wrap the heel and protect your heel and ankle joints, so that you will not get tired from standing for a long time and walking for a long time.
Foamwell is the leading boost insole manufacturer in china, offers custom shoe insoles. If you need it, please contact us.