Cork Shoe Insoles Are Loved By Travel Enthusiasts
Views: 63 Author: Site Editor Publish Time: 2021-06-23 Origin: Site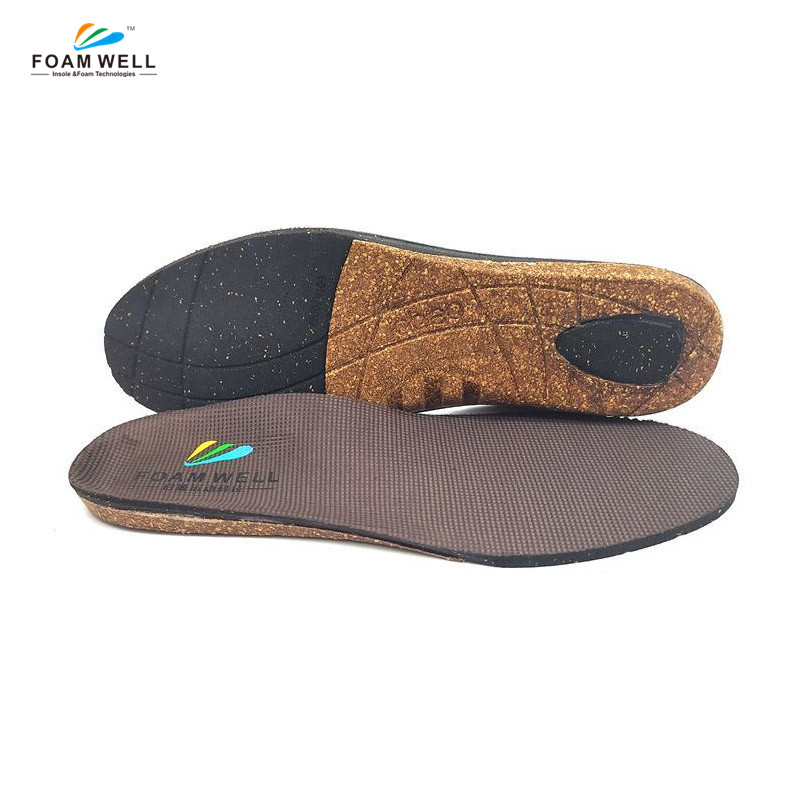 The frequency and method of foot use are different for daily travel or travel. Although the feet are used all the time, and I did not deliberately think about how to use the feet, when you need to travel long distances or use your feet for a long time, it is very important to choose a good pair of insoles. For those who like to travel, what is suitable Where's the insole? As one of the leading shoe insole manufacturers, Foamwell recommends cork shoe insoles.
On the bottom of the cork base layer, wood particles within reach are designed with annual ring texture, which looks rough, but feels delicate and soft. The thickness, density and strength of each layer of material have undergone dozens of proofing tests, each time showing the details. Create a mass consumer product with fine craftsmanship.
The unique cell structure of natural cork makes it have excellent moisture absorption and moisture resistance. The cork particles are processed and adjusted to the most suitable size and thickness, which not only ensures the soft rebound and shock absorption of the foot pad, but also ensures that the foot pad can fully play when wearing it. Moisture-absorbing and moisture-proof effect, long-lasting dryness, creating a fresh wearing experience.
The recessed U-shaped cup heel allows the heel to better fit the insole, making the focus more firm and stable; the arch design allows the inner and outer arches to form a protective wrap surface and relieve fatigue!
And the characteristics of the cork material enable the cork insole to have the function of "micro-sculpting". After 2 to 3 days of normal wear, the arch of the insole will automatically adjust to the height of the arch of the wearer's foot. Whether it is a high arch foot or a flat foot, it can be adjusted to the best fit arc, correct the gait, and give the best protection to the foot.