Cork Shoe Insoles, Let You Fall In Love With Sports
Views: 67 Author: Site Editor Publish Time: 2021-06-11 Origin: Site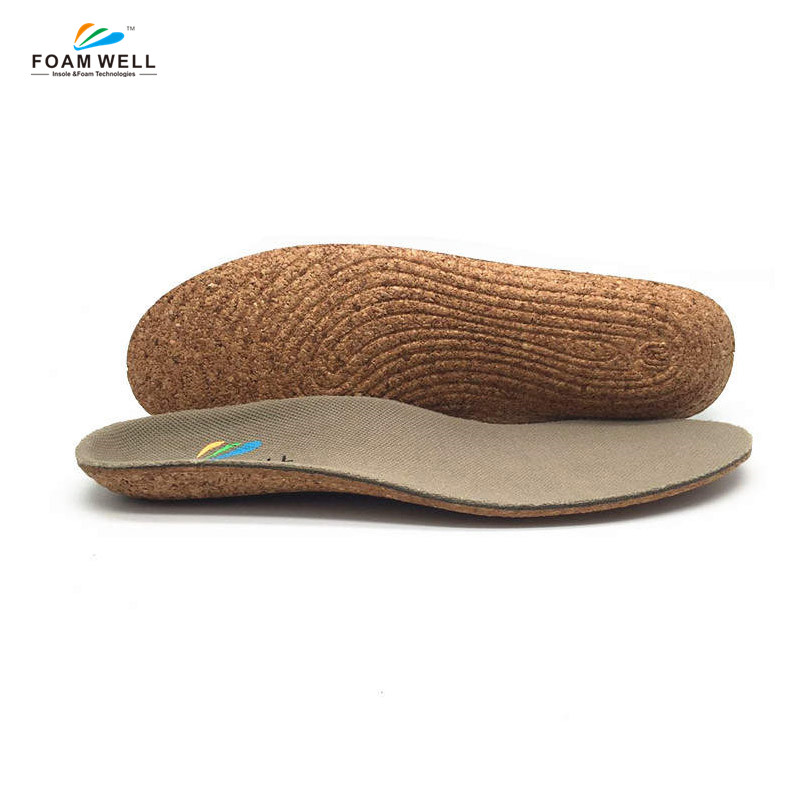 Nothing is the best in the world, and things you like always have some shortcomings. Like AJ, which many people like, although it looks good, meticulous, and exudes unique charm, it is still somewhat unsatisfactory, and I have to complain and complain. Everyone who has worn it knows that it is actually not very "easy to wear", and the hard soles bring uncomfortable body feeling to the feet. And for different people, everyone's foot shape, arch state, gait, weight, etc. are different, and not everyone is suitable for such shoes. If the shoes are not worn properly, it is easy to cause plantar fasciitis or It's pain like heel pain. At this time, you will need to seek custom shoe insoles to compensate. Insoles, as a shoe and foot bearing material, are often ignored in importance. In fact, as long as there is a pair of cork shoe insole, the problem of shoe misfit can be easily solved.

The moderate elasticity of cork shoe inserts perfectly solves the problem of the hard sole of the shoe. When it is placed in the shoe, it will no longer feel like stepping on the hard concrete floor. When walking, the cushioning performance can protect your feet from damage caused by friction or collision.
There are also some people who are particularly picky about shoes because of their foot shape, so that they miss their favorite shoes. Flat feet and high arch feet are abnormal foot types, they are very harmful to the foot, they will cause great damage to the foot over time, and they are not suitable for sports, and they cannot walk and stand for a long time. Nowadays, hospitals have orthopedic shoe insoles for this kind of people, but they are expensive, so they are not suitable for everyone. One of the particularly powerful features of best cork insoles is that it has the ability to "micro-shape", coupled with special craftsmanship, can achieve the ability to fit the foot shape through wearing, the arc design gives the arch support, not only Achieving the effect of normal arches, but also gradually correcting incorrect gait.
Foamwell is one of the leading China insole manufacturers, provides custom shoe insoles. if you need it, please contact Foamwell.