How To Use Height Increase Shoe Insole?
Views: 59 Author: Site Editor Publish Time: 2021-07-23 Origin: Site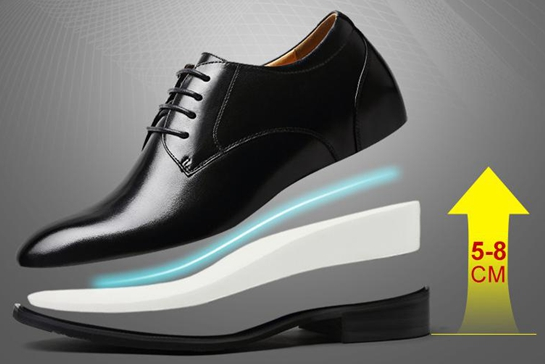 Interview, blind date, negotiation ... Many scenes, the height is particularly significant. The average person's height difference may also be around 10cm, but the feelings of people are totally different, and the height of the height is clearly the sensation of the lower person, and the gas field will be weak. Many people have been deeply difficult because they are short. In order to get rid of this situation, try various ways, which is more common is to use Height Increase Shoe Insole or wearing an increase in shoes, the price is cheap, and the effect is obvious.
How much is the use of INSOLE for HEIGHT INCREASE or increasing shoes? First we should explicitly use this way, its increase is the two parts, part of the sole is an increase in the sole, and the other is an increase in the increase. The height of the sole is often ignored, after all, who wears shoes do not have the sole. However, some people go out to weat the shoes to imagine, such as pine cake shoes, itself has 5cm, maybe and ordinary insoles are almost high. But there is also its shortcomings in the muffin shoes, which will be a bit heavy, not suitable for men. The focus of deciding to wear comfort is to increase the height and design of the layer.
Using an increase in shoes or Height Insoles, it is recommended that the high height of the pad is more suitable at 3-4 cm. This height can feel obviously, but will not make too much discomfort. Compared to increased shoes, Add Height Insoles is inexpensive, which can directly embed the original shoes, very low cost attempts, but quality and design have a big problem. They use ordinary plastic production, the design is all, just simple to raise the heel, is easy to get tired in a short period of time, long-term wearing, can bring inevitable damage, and even fractures. And the original shoes are plugged into the insole, which will return the space in the shoe, resulting in a shallow, and easy to walk. The back of the back will overrun, if there is a shoelastic shoes, the lace can be relaxed, and the tensioned shoes will excessively extruded the shoes, and the foot is obvious red marks, it is very uncomfortable. More importantly, it is easy for others to find Height Increase Insole.