Processing Technology Of Eva Foam Shoe Insole
Views: 91 Author: Site Editor Publish Time: 2021-07-09 Origin: Site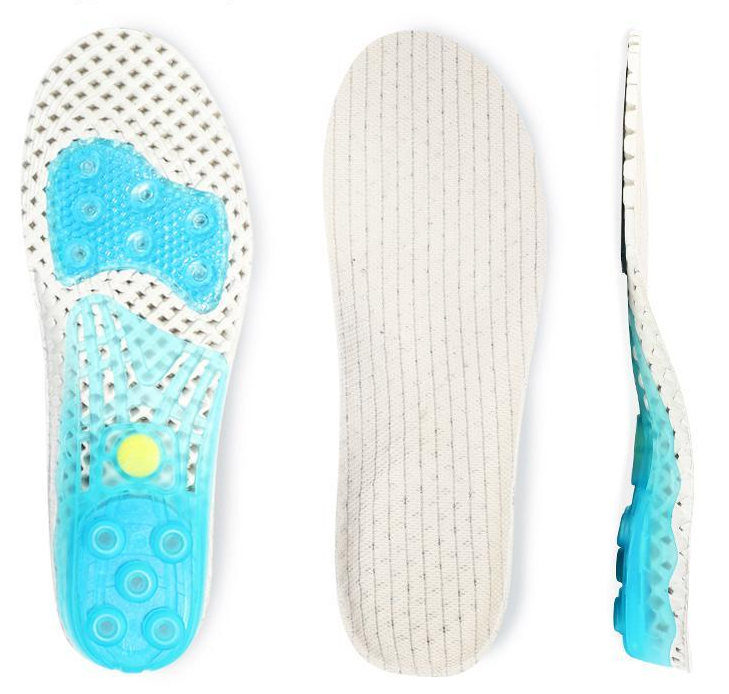 Custom EVA insoles are insoles made of EVA as the main material. They are widely used in the shoe industry and the insole market. EVA shoe insoles are usually made of EVA as the main material of the insole, combined with fabric, leather, and other fabrics. EVA foam insole has good shockproof and cushioning properties, softness, water resistance, and corrosion resistance.

The common eva foam shoe insole is formed by cold pressing, and the main production steps are as follows:
1. Cut the EVA material that fits the fabric into a size suitable for the size of the insole mold.
2. Put the cut EVA material into an oven at about 150-190℃ for baking until the EVA material becomes soft and matured.
3. Put the softened EVA material into the mold of the machine to form. The forming mold is usually hollow, and the temperature of the mold is controlled between 15-20°C with cooling water.
4. Then the EVA material is cold-shrinked and pressurized in the mold, causing the shape of the EVA material to change, forming the shape of the insole.
5. Finally, trim or cut the pressed EVA material insole. Make custom EVA insoles.