We Use Shoe Insoles Daily, Which Material Is Suitable For Us?
Views: 41 Author: Site Editor Publish Time: 2021-06-29 Origin: Site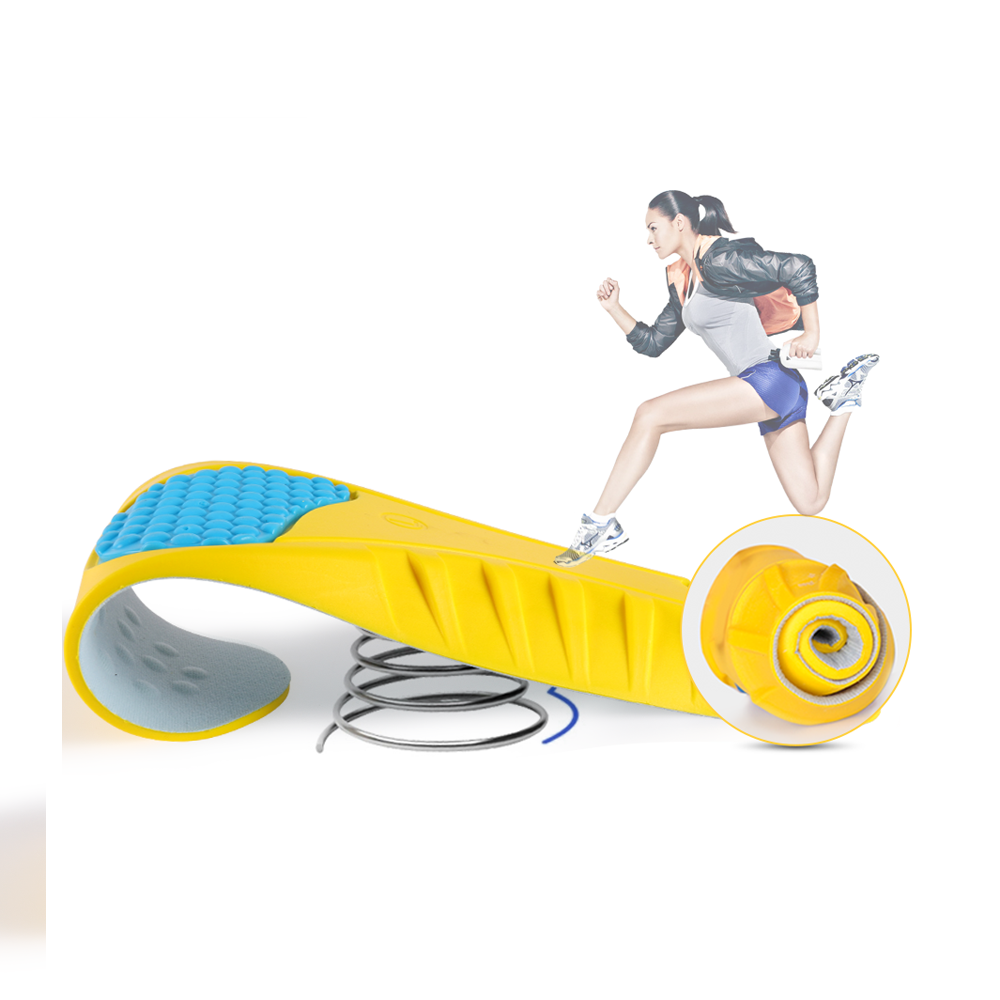 Insoles are a very common item in people's daily lives. Various insoles bring troubles to people's choices. Most people don't know the material of insoles. So today shoe insoles supplier - Foamwell will teach you to understand the material of insoles and help you. Choose the right insole.

Eva foam insoles are the most common on the market now, because they are easy to make and have various patterns. It has good flexibility, relatively general elasticity, and chemical resistance. But its biggest disadvantage is that the material is not breathable, which can easily cause foot odor. Therefore, in summer, the insoles we choose should have good sweat absorption. Deodorizing materials, bamboo fiber and carbon fiber insoles meet the requirements. It is also a better choice in terms of cost performance for office crowds who do not exercise regularly.
The insole made of pu material does not need to increase the plasticizer to increase the softness, and it will not become hard or brittle. At the same time, it also has the advantages of brilliant colors and a variety of patterns. Secondly, the design is more user-friendly. Half of it will be supported by a rubber material. This design will give our heels a good support, share the support of the ankle, reduce fatigue and increase comfort. It is a good choice for friends who need to stand for a long time. But the air permeability is average, not suitable for friends with bad feet.
Osola material is known as the most suitable material for insoles. Pure Osola material insoles are very cost-effective. Osola foam has the characteristics of breathability, sweat absorption, deodorization, mildew resistance, antibacterial, and good cushioning and shock absorption. Compared with environmentally friendly polymer cotton, it has better breathability, more washing resistance, more corrosion resistance, and lighter weight. The advantage of being softer. Osola foam can also prevent slippage, so that the insole will not move easily, but will be fixed in its original position, close to the bottom of the shoe, without worrying about the embarrassment of the insole slipping out. Thereby, it can protect the joints of feet, knees and waist, and is especially suitable for long-term application.
Cork is a new type of material for insoles in recent years. It is a natural renewable material. Cork shoe insoles are very light, have good compression resistance and anti-vibration performance. At the same time, they have excellent sweat absorption function. It is a bit like an environmental regulator in shoes. , It will become more resilient after absorbing water, with better shock resistance and resilience. This material itself is very suitable for insoles, but its production process is very difficult. Some foreign brands have slowly applied cork to the insoles of shoes, but the price is really high.