Which is better to choose between PU insole and EVA insole?
Views: 774 Author: Site Editor Publish Time: 2021-09-29 Origin: Site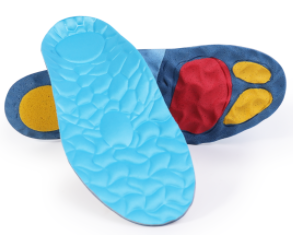 Insoles are often made of EVA and PU. The main raw material of pu shoe insoles is polyurethane. Because it only needs to modify the formula to obtain different density, elasticity, rigidity and other physical properties, the quality is better than PVC. Clothing manufacturers widely use this material to produce clothing, and good bags mostly use imported PU.
Pu insole is a second layer of leather with cowhide on the opposite side. It is coated with a layer of PU resin on the surface. Its price is relatively cheap and the utilization rate is high. It is also made into various grades with changes in technology, such as imported two-layer cowhide, which features unique technology, stable quality, and novel varieties.
Pu shoe insoles are beautiful in appearance, easy to take care of, and low in price; insoles made of PU material have good softness and elasticity. The key is that they will not be deformed, and they will be as soft and elastic as a long time. So when we choose the insole, we can observe what material it is made of.
EVA is an ethylene-vinyl acetate (vinyl acetate) copolymer. It is made by copolymerizing ethylene (E) and vinyl acetate (VA). Eva insole shoes made of EVA material have good softness and elasticity. Yes, chemical resistance and other performance, but the shortcomings can also be obvious, such as the material is not breathable, easy to cause foot odor. So in all aspects, pu shoe insoles are completely better than custom eva insoles, of course the price is also more expensive